Our Staff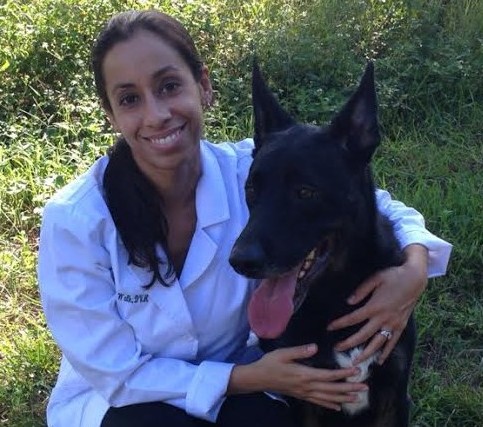 MELISSA WALK, DVM
Dr. Melissa Walk has a Bachelor's of Science Degree in Biology from the University of South Florida and graduated from the University of Florida College of Veterinary Medicine in 2008.  She has lived in the greater Tampa Bay area most of her life and has worked in Hillsborough and Pinellas county as a veterinarian for a number of years.  She believes that taking the time to get to know your pet and family is crucial in delivering consistent and effective medical care.
In her free time, she enjoys spending time with her two and four-legged family. Her family consists of her husband, twin girls, a domestic short hair cat, and a German shepherd dog. She resides in Clearwater and looks forward to getting to know your family.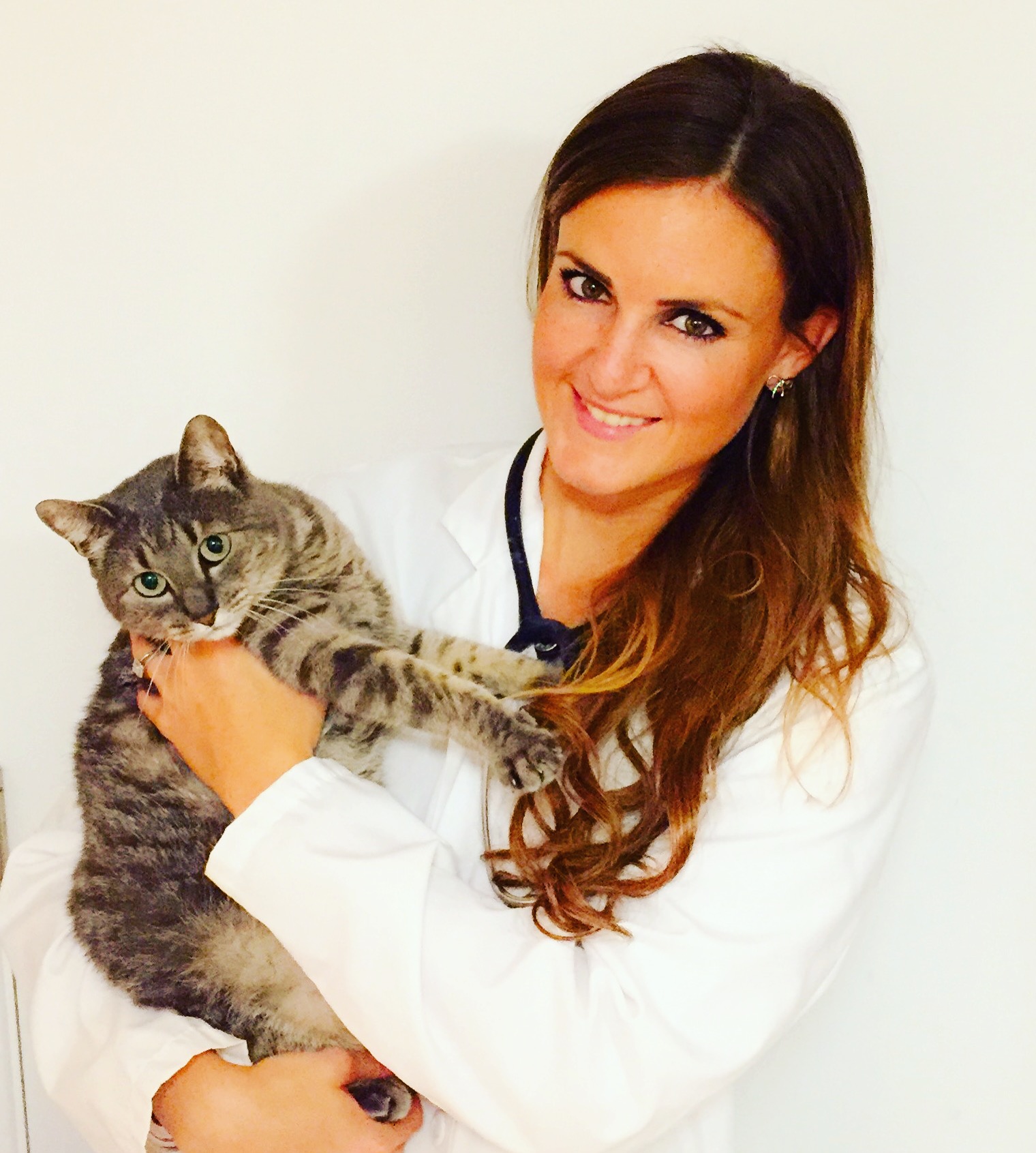 Kimberly Garcia, DVM
Dr. Kimberly Garcia has a Bachelor's of Arts from Connecticut College where she studied Cellular and Molecular biology as well as Mandarin Chinese.  She then went on to pursue her lifelong dream of becoming a veterinarian and acquired her DVM from Cummings School of Veterinary Medicine at Tufts University. Kimberly was born and raised in Massachusetts, but recently moved to the Tampa Bay area to be with her husband who is also a veterinarian. She has special clinical interests in internal medicine and oncology.
Along with her passion for animals is her love for cooking and running. She and her husband currently own a cat they rescued from the Caribbean and are looking to adopt a dog soon. Family is very important to Kimberly, and she wants to make sure the furry members of yours are healthy!
COLBY BURNS, DVM, MS, DACVS, DACVSMR
On occasion, we may call in Dr. Burns to perform more specialized surgeries for our patients.
Dr. Burns graduated from the University of Florida with a Bachelor of Science in Animal Science and a minor in Chemistry and is a 2006 graduate of the University of Florida's College of Veterinary Medicine. She then completed a one-year small animal rotating internship at Tufts Cummings College of Veterinary Medicine. Dr. Burns completed her small animal surgery residency at The Ohio State University, College of Veterinary Medicine, where she also received a Master's of Science Degree. In 2012 and 2013, Dr. Burns became a Diplomate of the American College of Veterinary Surgeons and a Diplomate of the American College of Veterinary Sports Medicine and Rehabilitation, respectfully.
Dr. Burns is an active member of the American College of Veterinary Surgeons, American College of Veterinary Sports Medicine and Rehabilitation, AO Foundation, American Veterinary Medical Association, Florida Veterinary Medical Association, Veterinary Society of Surgical Oncology and Veterinary Wound Management Society.  Dr. Burns has received certificates of completion for AO ASIF Advance Techniques in Small Animal Fracture Management, AO ASIF Principles of Small Animal Fracture Management and BioMedtrix Total Hip Replacement courses.  Dr. Burns has also published research articles in peer reviewed veterinary journals including Veterinary Surgery, VCOT, JAVMA, AJVR and Journal of Feline Medicine and Surgery.
Dr. Burns received the American Veterinary Medical Association's national Teaching Excellence Award in the Clinical Sciences in 2009 and The Ohio State University College of Veterinary Medicine's Teaching Excellence Award for Clinical Sciences in 2009 and 2010. Dr. Burns's clinical interests include joint replacement, sports medicine and rehabilitation, surgical oncology and wound management.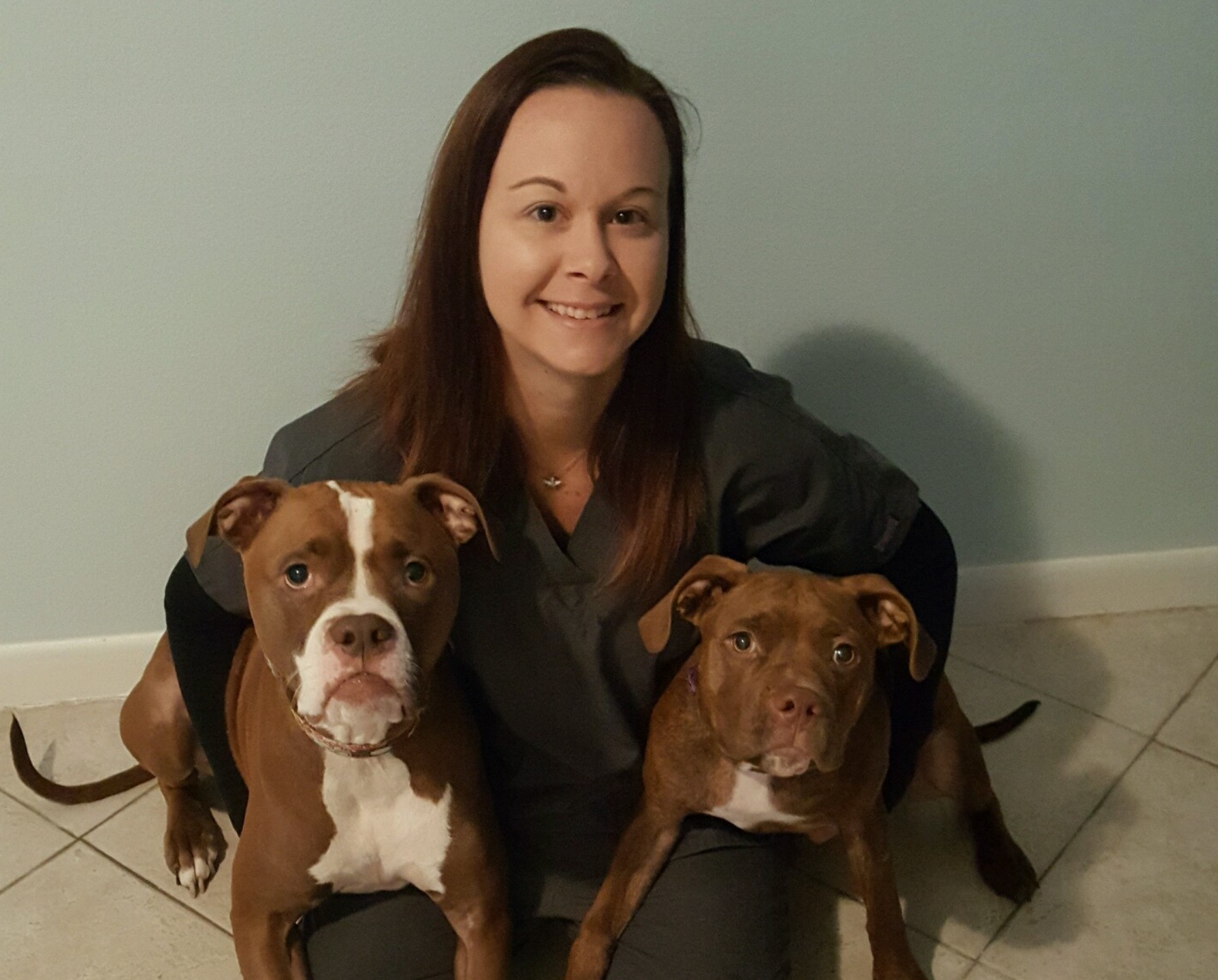 HEATHER
Practice Manager, CVT
Heather has more than ten years of experience in the veterinary field and has recently completed the Veterinary Technology program and obtained her AS degree in science and CVT. She loves her job and is devoted to providing each patient and client with the highest quality of care and compassion. She has 2 spoiled pit bulls she rescued. Their names are Moochi and Neko. Heather is ready to get to know you and your pets.
ASHLEY
Lead Veterinary Technician
Ashley is a dedicated veterinary technician who has over 5 years of experience. Ashley has 1 Shih Tzu named Bonnie and 2 cats named Warren and Bentley. Ashley enjoys watching movies in her spare time. She thoroughly enjoys helping all animals and can't wait to meet you and your four legged family.
BETHANY
Certified Vet Technician
Bethany is a certified veterinary technician, recently graduated with her AS from SPC for the Veterinary Technology Program and obtained her CVT. She's passionate about her job and loves showering patients with affection and treats. She and her fiancé share their home with 3 cats: Ayashi, Milo and Dexter. When she's not working or studying, Bethany loves many hobbies such as video games, baking, crafts, and traveling. She also fosters kittens for the Humane Society of Pinellas. She really enjoys what she does here at Harborside and cannot wait to meet you and your fur-babies!
KATLYN
Veterinary Technician
Katlyn has been in the Veterinary field for over 4 years. I have always had a love for animals and graduated from Tarpon Springs High School, Veterinary Science Academy. My goal is to become an aquatic veterinarian and to work at an aquarium. My free time is normally filled up with my daughter, her husband Kyle, and with my German Shepherd, Tiberius. She loves to go fishing, reading, and binge watching "Doctor Who". She is looking forward to meet you and your munchkins!
LINDSAY
Veterinary Technician
Lindsay is a devoted veterinary technician and graduate of Animal Behavior College. She shares a home with her cat Tag. When not working, Lindsay is either studying or relaxing with her boyfriend and Tag. She enjoys painting, running, and loves any pet that she crosses paths with. Harborside Animal Hospital has become her second home and family.
HUNTER
Veterinary Assistant
Hunter is one of our veterinary assistants. He is currently enrolled in the Veterinary Academy at Tarpon Springs High School. He enjoys being on the swim/diving team and spending time with his hedgehog. He hopes to pursue a life-long career in the veterinary field.
LISA
Veterinary Assistant
Lisa moved to the area in 2014 from Chicago to study to be a veterinary technician. She started as a volunteer and is now a member of our team. In her free time she likes to be outside, watch Blackhawks hockey games and spend time with her 3 kitty cats.
ALI
Veterinary Assistant
Ali is currently one of our veterinary assistants. She recently graduated from Tarpon springs high school with a veterinary assisting certification. Her future plans consist of attending St Petersburg college veterinary technology center where she will graduate as a CVT then transfer to USF to obtain her bachelor's degree in biology. Ali has 2 beagles and a crazy Labrador retriever puppy, Charlie Brown.  Her goal while working at Harborside is to gain experience and grow in the veterinary field.
DANIELLE
Veterinary Assistant
Danielle is one of our Assistants. She enjoys spending time outdoors with her two dogs Nitro and Riley. Her free time usually consists of going hiking, swimming, and reading. Danielle has always shared a strong passion for animals and hopes to pursue a life long career spending her time with them.